Peanut would love this.They both would really but for Easter they got flashlights with interchangeable lenses which Peanut calls, "coins" and likes to carry around. He'll repeat "Shark....shark....shark!" Over and over.
I've tried over and over to get the Bambinos to play with stuffed animals, maybe they actually would play with this one.
As much as I love the other one for it's cuteness, I love this one for it's coolness. There's only one available so I better get on it!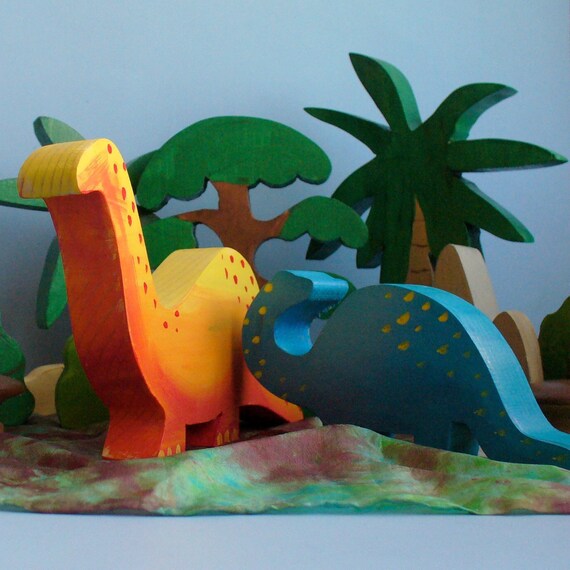 As much as I love hearing Peanut say, "shark," I also love listening to the Bambinos saying, "Dinosooor, rawr!" I'm not positive they'd even play with them, but they sure are cute! They'd at least make a good room decoration.
Oh how I love this. Originally, we weren't going to give the Bambinos toys with batteries so I love the thought of this truck. And, it can even be personalized! Even if they never play with them, I love the thought of having this in their bedroom to give it a personal touch.
I just want this for their room because I love hearing Peanut say, "Wobot," I need to get video of it, it's so cute.
So I just did a search for Robot and look what I found!
I know they wouldn't play with this, but it's so cute! I can just hear Peanut pointing and saying, "Heartt!" With a very hard 't' sound.
Google Friend Connect is going away, please consider following via Bloglovin' so we can stay in touch!